Everyone is talking about having a Call-To-Action applicable to their audience. But you may ask yourself, what is the right call to action for my webpage or landing page? How many should I have? Where should I place them? Can they be an image, button or text?
In this article, we will share our view on the matter. As a digital agency, we try to ensure our team is following the right guidelines published by internationally-renowned specialists. We don't know it all, but we do know those who do, or at least know much more than them, being "experts and all that".
We did some research and it sounds like there's a lot of info to digest and a lot of different routes to take.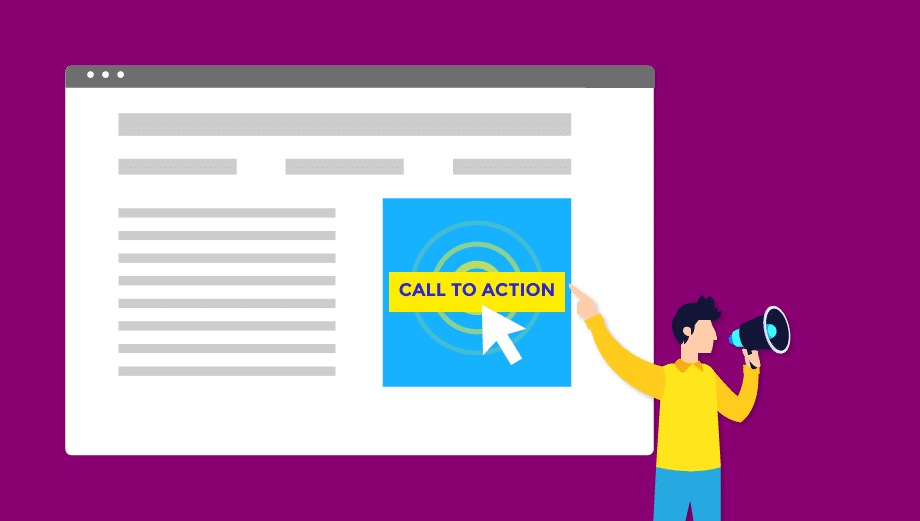 Let's start by learning the 3 reasons that call-to-actions are important:
The fact of the matter is, call-to-actions (CTAs) are opportunities for your audience to become a real customer. This is one of the main reasons why many today believe that CTAs are the most important feature of your site, landing page and ad campaign. We will explain why it's vital for everyone to add a CTA to their site.
1. It Boosts your Digital Advertising
Digital agencies like ourselves help companies and businesses generate hype, boost audience engagement to your services, ensure they have attracted consumers and ultimately encourage them to purchase from you.
A well placed and well-designed CTA will serve as the last stage or final hook that inspires consumers to take the final step in sealing the deal.
CTAs work very well when it comes to pay-per-click or PPC advertising as this helps in attracting and showing the purpose of the campaign to your audience. In this case, the chance to make an impression and in a sense capture your potential client is only one, so it needs to be a good one!
It's important to use every opportunity to attract the audience, and this can be achieved by creating a sense of urgency or finding ways to steer the user to the checkout button.
In the event of an ad campaign, you must ensure that your CTA is creative and the center of attention. Therefore, companies cannot afford to make the mistake of running a campaign that doesn't affect your audience.
The main point here is that a CTA is a final hurdle and with the right direction or push, you could seal the conversion and gain another client.
2. CTAs are great Motivational Tools
CTAs guide users to the next step, show them what to do, where to go and take immediate action. This is the reason why CTAs and sales funnels work well together.
CTAs are used effectively when you want users to visit your blog space, subscribe to an email list or even receive your contact information. A user must feel the need to take action and use the CTA button within the sales funnel. For example, you could use buttons that say "For More Tips" or "Download Free Now" instead of a plain "Subscribe". This way you get to highlight the benefits of using the Call-To-Action.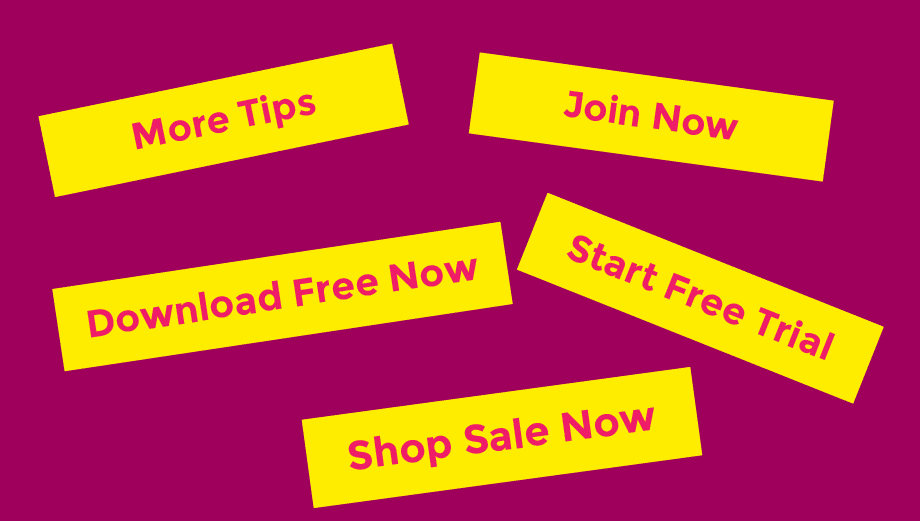 Furthermore, to create a better user experience, you can give users the answer from just looking at the CTA. You don't want the user to think about what he's about to click, instead you want the user to know where he's heading, eliminating the need to solve a problem and take the easiest route to the next step, which ideally is purchasing your services.
3. Users Expect to see CTAs
As users browse websites, they would expect to see a CTA. Most users, in fact, depend on finding a CTA button at the end of each web page in order to complete the process of purchase.
If your services are intriguing enough to the user, they would look for the next step; this is where your CTA should come in to play. So avoid leaving CTAs out of your webpages, because this could risk the loss of a potential client.
Another key point is helping the potential client build trust in your brand, and to do this you will need to be predictable with your CTA button. By adding words like "Contact Us!" or "Call Now!" you make it easy for users to engage you. The same goes for all social media platforms, strong CTA's in your campaigns are expected by users.
Here are some Good, Bad and Ugly examples of Call-To-Action:
Example of a Good Call-to-Action: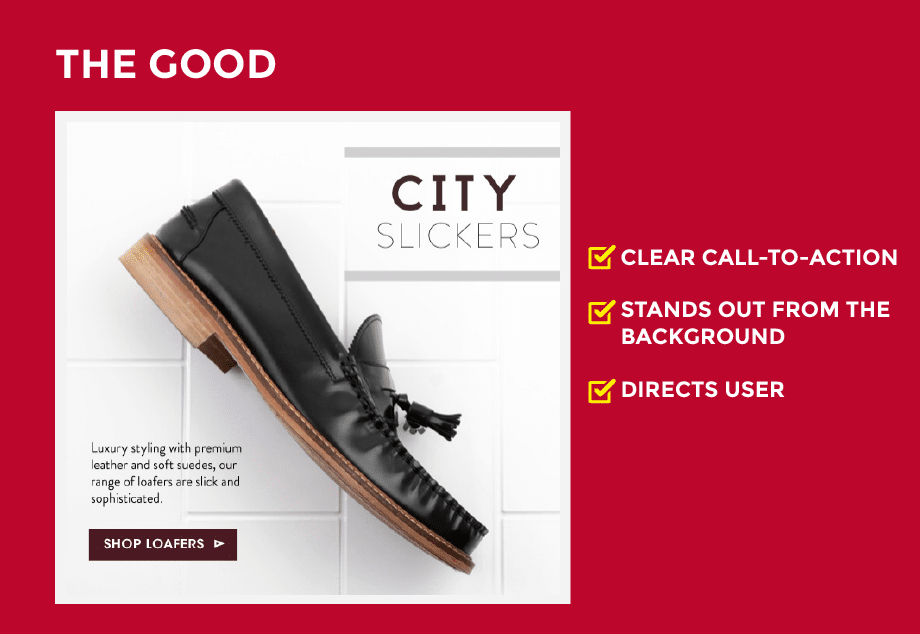 Example of a Bad Call-to-Action: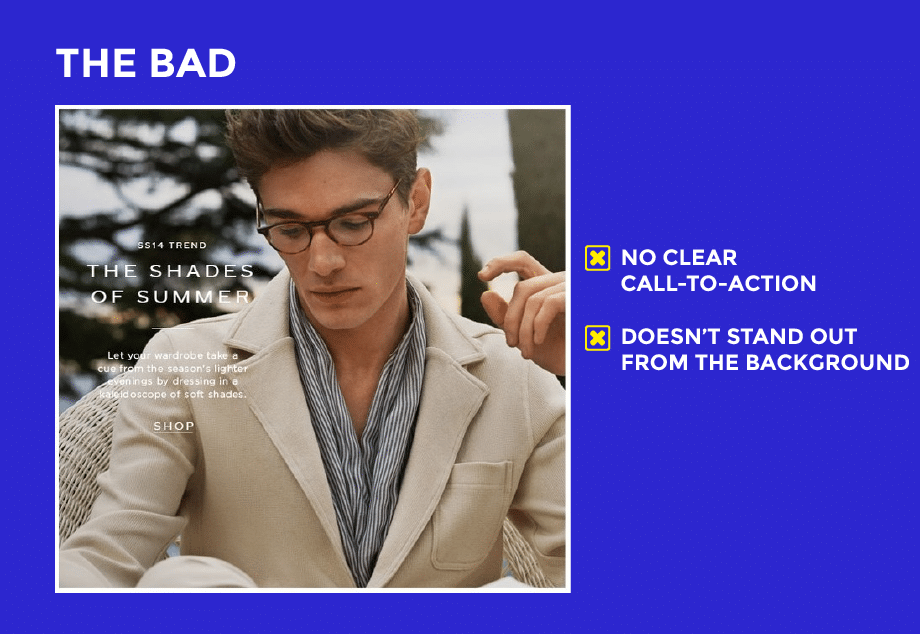 Example of an Ugly Call-to-Action: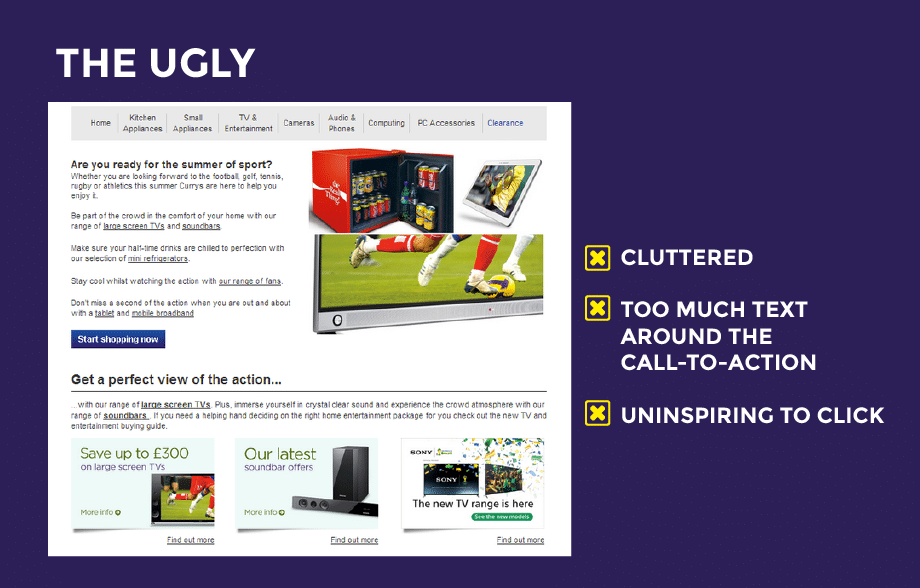 How many Call-To-Actions should a Landing Page have?
This is a question that's come up in digital marketing unlimited times. But there's a reason for this because it all depends on the different browsing habits of each user. The user's actions and reactions also affect each situation. This means that different situations require different tactics and strategies.
Having just one CTA could make the user feel limited and also make them feel uninterested. On the contrary, if there are too many CTAs, the user may feel overwhelmed by the number of choices available to him which could create confusion and result in the user not clicking anything and possibly moving on to another site.
CTAs on a Homepage
To keep it simple, different webpages have different goals and objectives. For example, a home page will most likely have a number of CTAs because this is the first place your visitor will see. The homepage is an introduction to your brand, your company and displays your services. When users come to your homepage for the first time, they will see what you have on offer and learn about them, so there should be an easy way to navigate through this page and get to these services. If a particular service has attracted the visitor, they might be interested in learning more about this service and this is where a captivating CTA should be added to get them to click and view more information.
Ultimately, you would want to direct potential clients to hit your "Contact Us" or "Book Now" button and this way you can follow up immediately with a deeper discussion or potential sale or deal.
CTAs on a Blog Page
Blogs like the one you're reading now, are designed to educate and inform readers and other users. Blogs are a good place to add many CTA's and in most cases, you may find at least 5 CTAs on blog pages.
If you take for example our blog pages you will find:
3 recommended Blogs directly below this article
A newsletter subscription field below
A "Get In Touch" button which stands out in orange, and is the only button that follows you around as you browse
Of course, each individual or firm will have its own preferences in regard to how many CTAs are added, but the more content you add to your blog pages, the better it will be for you or your company. This, in turn, will attract your audience to visit your site to learn more about your brand and services, and they may subscribe to your newsletter via one of your CTAs.
Additionally, since blogs are one of the best forms of leading traffic sources for different types of businesses, they can be a great place to help your audience move through the sales funnel easier.
So the key point here is, keep producing relevant and valuable content to educate your audience and they will end up purchasing from you.
CTAs on a Landing Page
Landing pages are usually built with one thing in mind, get your audience to convert. You don't really need to explain much on a landing page, the objective here is to have one attractively clear CTA.
Since this is the goal of a landing page, you shouldn't really have any need to navigate the user away from this page, because this is the location of a conversion. Remember that you have spent a lot of time, money and of course effort to bring potential clients to this page in the first place, so why give them the option to browse other pages of your website and risk losing them in the process?
Landing pages usually focus on specific conversion actions, so conversion rates here are remarkably higher than other pages. It's vital to note that when you have a landing page that has content that converts, you have successfully taken advantage of the power of Call-To-Action.
Conclusion
If you or your business have a website, page or blog space and need advice on how Call-To-Actions are used or need to know how many of these should be placed, make sure you check out our services and do not hesitate to contact our team of experts. We will guide you through the process and help you get the conversions your webpage needs.
Published on November 28, 2019