There are no aspects of life untouched by Coronavirus. Lives are lost, flights are grounded, and many businesses are holding on by a thin thread. The question within the minds of many during such times of crisis is the same: how does one proceed when everything is so uncertain? Luckily for us at Web Theoria, our team realises that challenges are the best way to find out what we are made of. By closely observing, studying and adapting to an ever-changing situation, our team can acclimate to the needs and challenges of the web design and development industry, making the most out of the worst-case scenario that is Coronavirus.
The Growing Value of the Internet
Following a two-month total lockdown and with the threat of returning restrictions looming over us, our world has transformed into an online one. Whereas Information Technology was part of some people's professional lives, it has now transformed into a necessary aspect of everyone's everyday life. This sudden shift has forced many companies to change the way they operate and has tested IT in ways previously unimaginable.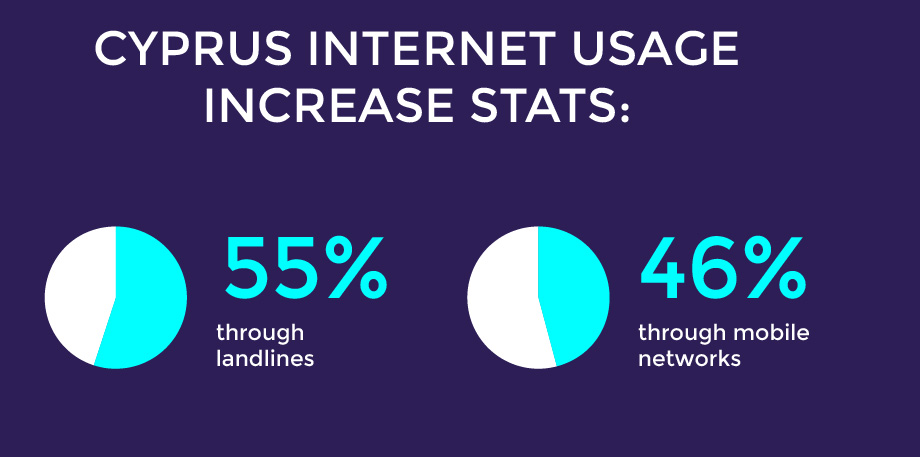 Here in Cyprus, an increase of up to 55% in internet usage through landlines and up to 46% through mobile networks was observed during lockdown. Furthermore, an increase of up to 57% on online purchases was noted according to European statistics. Online class participation increased by 26%, online banking by 37% and a 24% increase in virtual tours was also recorded. Many online news portals recorded an increase of up to 150%, Facebook saw an increase of 27%, whilst Netflix was up by 16% and YouTube by 15.3%.
These developments have highlighted the need for digital transformation even for government bodies. As a result, many governments, including the Republic of Cyprus, are seriously considering moving all their offered services online as soon as possible. In-person meetings have transformed into web conferences as proven by services like Zoom, which has recorded a 300% increase in traffic.
Of course, such a large-scale transformation is no walk in the park. Many businesses have scrambled to rapidly adjust and are currently faced with numerous new system priorities. Business continuity risks, sudden changes in volume, real-time decision making, workforce productivity and security risks are all very real challenges businesses now face, and quick decisions must be made to assure immediate system resilience. Many companies are now seeking ways to maintain and improve their operating systems to ensure they can survive the pandemic.
The Impact on E-commerce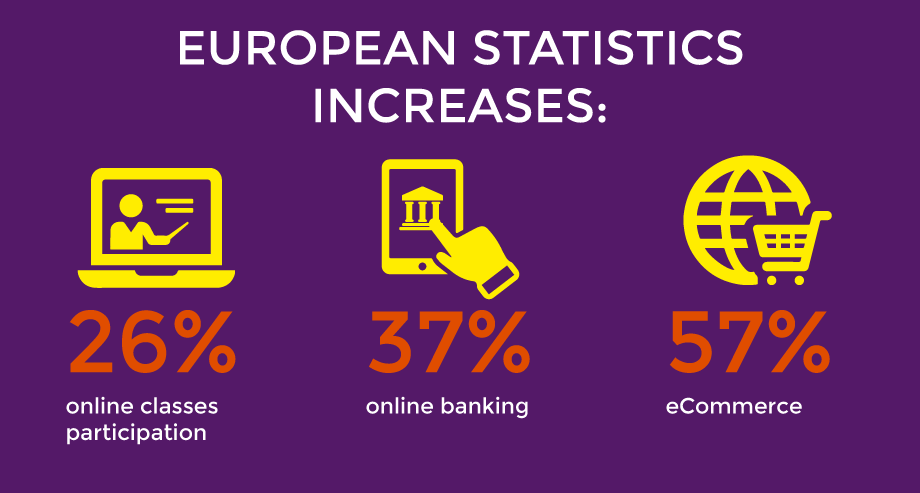 This mass exodus from the physical to the virtual world has resulted in many businesses making transactions online, especially supermarkets. People used to flock to their nearest supermarket for all their necessities. Now, with the fear of contracting Coronavirus tugging at the backs of everyone's mind, supermarkets, as well as many other businesses have seen an incredible increase in online orders and transactions. Increasing online transactions have led to the re-assessment and improvement of payment systems, along with upgrades to user experience so the increased demand and traffic can be handled.
Furthermore, this increase has driven small, local businesses that once operated solely in a physical capacity to move online. Stores like florists, boutiques, pet shops, and even bars have moved online, with the latter delivering cocktails to your doorstep! E-commerce has now become an undeniable aspect of everyone's business strategy and so has the construction of an online presence with an improved user experience which can provide the customer with all the information he needs. In an economic climate in which businesses are struggling to survive, relevance, accessibility, and contact with customers is everything. The only way of achieving this is through E-commerce.
The Impact on Security & Privacy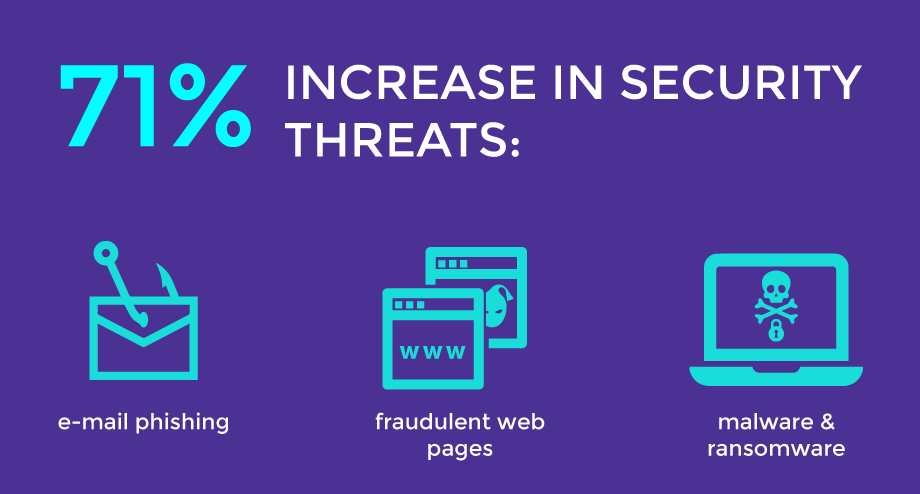 Unfortunately, as with everything, increased online activity also has its downsides. A drastic increase in cyber-attacks has been noted during the early stages of the Coronavirus outbreak. According to Checkpoint, "71% of security professionals have noticed an increase in security threats or attacks since the beginning of the Coronavirus outbreak". These attacks most commonly appear in the forms of E-mail phishing, fraudulent web pages, malware and ransomware.
Due to the increasing intensity and numbers of cyber-attacks, many organisations are reconsidering their security set-ups. Kristen Poulos, Vice President/General Manager at Belden Industrial Cyber Security confirmed that "Our customers are much more concerned about security now than they were a few months ago". The need for stricter security is leading to an upscale in cybersecurity, as extreme events create a demand for stronger security standards.
Our Experience at Web Theoria
Coronavirus has bombed its way into the lives of everyone, with is shockwaves reaching even the web development world, as well as Web Theoria. Upon the enforcement of government restrictions, our team began working remotely and efficiently from the safety of their homes due to our strong security system and pre-existing electronic infrastructure. Once government restrictions were eased, we excitedly reunited in our office and continued our work, of which there was plentiful!
Many of our clients are eager to address their own customers' concerns regarding COVID-19 and share their news via blog and social media, as communication and business updates in this uncertain time are essential. Many businesses have also switched to newsletters as a medium for communicating with their networks, associates and clients.
Additionally, we have also found that many existing and potential clients have reconsidered the design, content and functionality of their websites, or are contemplating an entirely new concept all together. We have held many online meetings with clients concerning the design and creation of new websites, optimisation of functionality, re-branding, re-designing, improving security as well as online marketing methods for their services.
We are happy to work alongside our clients to ensure their companies respond, adapt and grow in these trying times.
Published on June 04, 2020