International SEO (search engine optimisation) is the process of expanding your local SEO and optimising your website to push past your local boundaries, reaching countries where you wish to increase traffic flow from, to your website. International SEO helps your site rank highly in different countries through preferred keywords in different languages.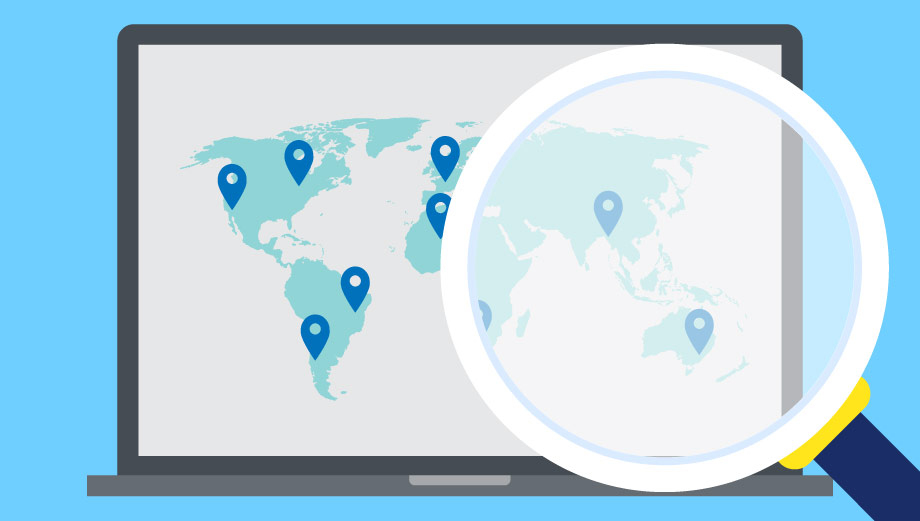 Who Needs International SEO?
It is important to assess whether your company actually requires international SEO even if your company is located in Cyprus your SEO efforts could reach everywhere. A few simple ways to determine this are:
Your business has a customer base in a number of countries
Your customers do not speak English as a first language
You have business operations in different countries
If one of the above applies to your company, then International SEO would be beneficial for you and is achieved via the following steps:
Assess your Existing Organic International Reach
If the above applies to your company, chances are you have existing organic growth in the international market. To avoid wasting money, identifying where existing traffic is and enhancing it is a smarter investment than to start SEO from scratch. Thus, the money and time you invest will pay off, as you know for a fact that the traffic already exists and can be improved.
Website Translation
The next essential step for a successful SEO strategy is to have content that international users understand. If a user in Germany googles a home decoration blog, logically, Google will rank highly websites featuring German to suit the German user. Therefore, it is vital to have the appropriate language for the countries you wish to target.
For those believing google translate is the answer, google translates content literally causing the wording on websites to become odd and misunderstood as idioms and dialect cannot be translated literally. Content on websites does not just need to be translated, it needs to be localised.
Hreflang Attribute Setup
The Hreflang attribute is a sign to google to let the search engine know what language your page is in so that is easily picked up and directed to the appropriate user. You can see these attributes in the URL of websites for example:
www.example.com/fr/ – Website with French content
www.example.com/cn/ – Website with Chinese content
When translating pages do not forget to set the Hreflang attribute.
Redirect Users to the Region they are from
Another option for International SEO is to redirect users. This is useful for a business such as an international clothes company, where the products and prices available may vary depending on location. Therefore, it is ideal that a customer who searches for a shirt in America, is directed to the American site, not the European site where currency and products differ.
It is possible for the website to provide the choice of country to the customer, however, to create a smooth user experience, some websites choose to detect its users' IP addresses, and automatically redirect them to the region, ensuring everyone goes to the right place without any hassle.
Geo Targeting & URL Selections
Another aspect to determine is whether you wish to target a specific language or a specific location. This decision needs to be based on what your website is designed to offer. Once this decision is made, a URL selection for your site can be made.
The options are as follows:
Subfolders – This option uses the existing setup and organic SEO, creating subfolders on the main website from a generic top-level domain (exp .com .net) they must be geo targeted.
ccTLDs – This is a country specific top-level domain and is the strongest signal that your content is focused on a specific country. For example, the Russian search engine Yandex favours a URL with a top-level domain set for Russia instead of an American website that has a subfolder in Russian.
www.example.ru/
www.example.com/ru/
It is important to note that ccTLDs are set up on a different domain from the original website The result is that the SEO traffic is not shared, and each separate domain will require its own SEO strategy. For larger companies, this is ideal as it allows each domain to target specific localised keywords. However, for smaller companies, it is advisable to consider which URL selection is the most beneficial.
The Right Strategy of International SEO for you
The sections above are just the tip of the iceberg when it comes to international SEO. The best path for your website must factor the company size, reach and products with each website customising and adapting their SEO strategy to suit the needs of the business.
Web Theoria has a wealth of knowledge in creating and implementing SEO strategies for all types of websites. For advice or help contact us today.
Published on May 28, 2019