We are excited that Leptos Estates has received 2 new European Property awards, one being the 'Best Interior Design Show Home Cyprus' award and more significant to us, the award for 'Best Developer Website Cyprus'. For both of these, we congratulate them!
We are extremely happy with the hard work put forward by all members involved, in having such a website up and running that continues to receive updates to its content daily, making this probably the most updated developer website in Cyprus. Ultimately, these elements and more, have paid off to accomplish this achievement.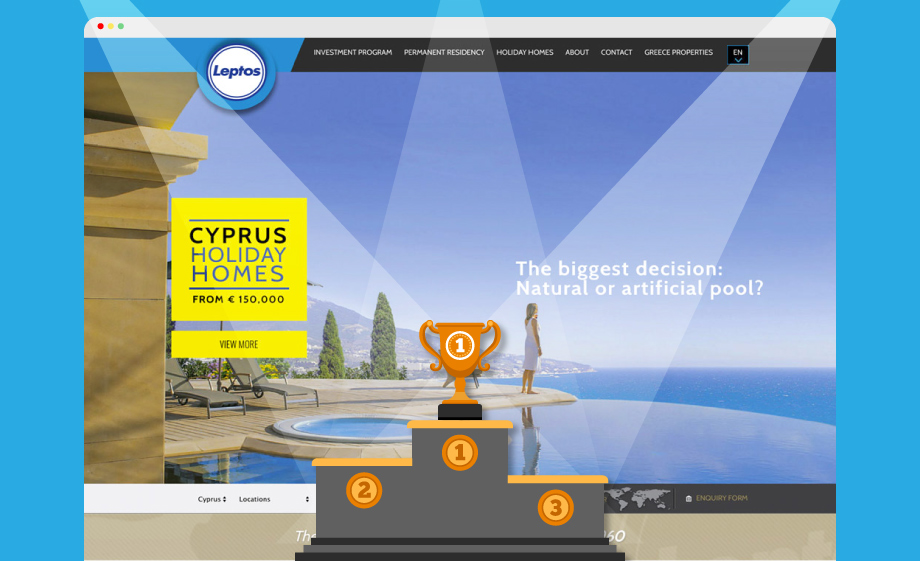 Leptos Estates, one of the largest real estate developers in Cyprus, is a company that we have built a great relationship over the past 8 years of us supporting their digital presence. We believe in the vision of Leptos Estates and are fascinated by their direction and roadmap into the future.
About the Leptos Estates Award Winning Website
The Leptos Estates website is unique and one of the major reasons behind this is due to its frequent updates, either regarding real estate subjects or a new feature added to the website itself. The website provides frequent updates on real estate news which makes it even more exciting, enabling its viewers to stay up to date with the latest stories. It's a great source of content and information for different people internationally.
From a technical perspective, the website works in a unique way due to its own custom CMS. Via a single entry point, the CMS admin can make changes to multiple websites that are in a different language and provides a vast amount of information in these languages. Each individual site, in the specified language, can have its own unique design and appearance, simultaneously driving information from the same CMS, making the website in this way versatile.
Furthermore, even though the website itself is a 4-year-old design and doesn't use the very latest technologies, it has high SEO rankings in Search Engines as it is updated constantly and optimized according to the latest trends and guidelines.
Additionally, the continuous efforts made by the Leptos Estates marketing department and Web Theoria team always aim to find ways to improve website loading speeds and user experience.
Ultimately, the reason behind the success of the website is the fact that the website was and still is under constant assessment and re-evaluation.
Why is this Important for Leptos Estates?
Leptos Estates is a self-esteemed company with history and experience since 1960 at its foundation. The company has achieved much in these years including a leading position within the Cyprus real estate market, through its professionalism and the complementary abilities of its employees, its vast investment in land purchase and after-sales support in different regions of the world.
After all the success of Leptos Estates in Cyprus and on an international scale, the company does its utmost to preserve its position as a leader in the market by continuing to show support to its clients, investors and partners, even with the use of its recently updated and optimized website.
Leptos is indeed considered a guarantor of high standards, a deliverer of excellent services and we as Web Theoria in turn, delivered exactly what Leptos asked for – an exceptional website to suit its user's needs.
Fresher than Leptos Estates, take a look at Limassol Blu Marine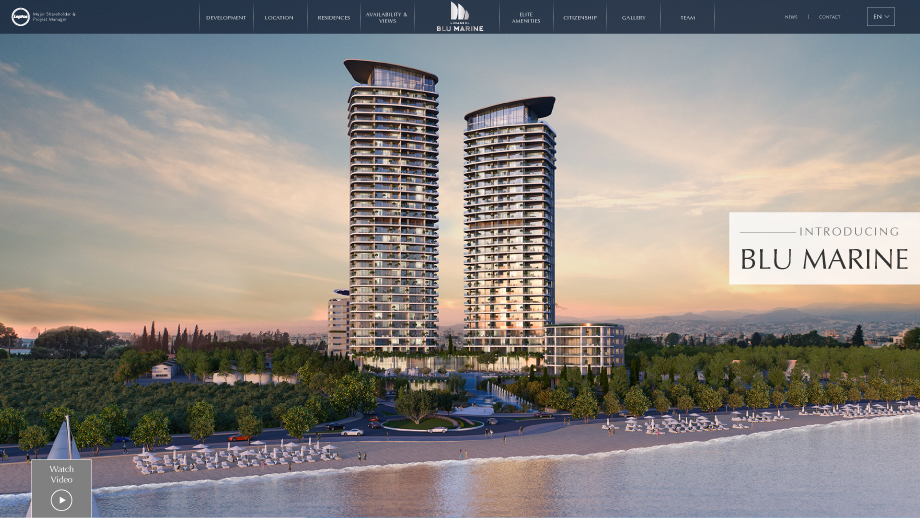 Recently, the leading property developer in Cyprus, Leptos Estates, decided to set up another website for an extraordinary project that is currently underway in the city of Limassol, namely the Limassol Blu Marine.
The project Blu Marine is unique as it stands in the heart of the Limassol. It has been dubbed Europe's New Riviera. It consists of 3 prestigious residential towers facing the Mediterranean Sea and includes many luxury features as spas, wellness areas, restaurants and an impressive 50-meter infinity pool. For more information regarding the luxury properties in Limassol of Blu Marine be sure to check out their page here.
The website was finely tuned and the level of detail was unprecedented with the coordination and communication with the marketing team of the Leptos Group. The website took 3 months to be designed & developed, pending more updates yet to come in the next few months. Make sure to follow us on our social networks and website to stay up to date with the latest on this!
Final Thoughts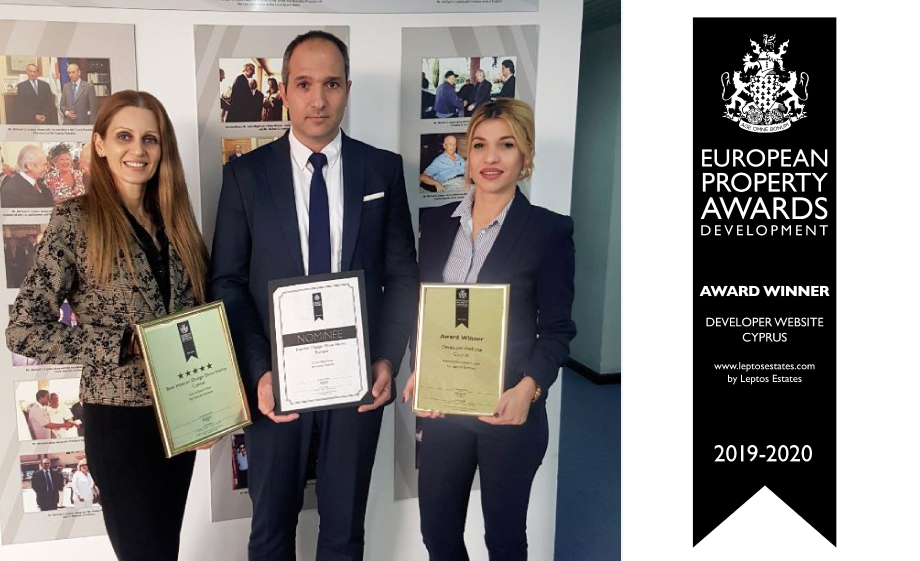 To conclude, we would like to say how privileged we are for the opportunity to work with such an amazing group of people and a great company. We are excited to have come out on top with 2 of Leptos Group's projects and aiding them to shine further in the real estate industry. We will continue to support them and we are confident of the success of any future Leptos Estates developments.
Published on November 07, 2019