In today's digital age, social media has become an integral part of our daily lives. From connecting with friends and family to discovering new products and services, social media platforms have transformed the way we interact with the world. For businesses, harnessing the potential of social media marketing is no longer an option but a necessity. In this blog post, we will explore the importance of adding social media marketing to your business and how it can significantly increase your sales and revenue.
Building a Strong Social Media Presence
Having a specialized team of digital marketing experts to manage your social media accounts can make a remarkable difference in establishing a strong online presence for your business. According to recent studies, businesses that actively engage in social media marketing have experienced a substantial increase in brand visibility and customer engagement.
More Specifically:
Over 90% of marketers say that social media has increased their brand exposure.
Businesses that engage with customers on social media channels enjoy a 20-40% increase in revenue.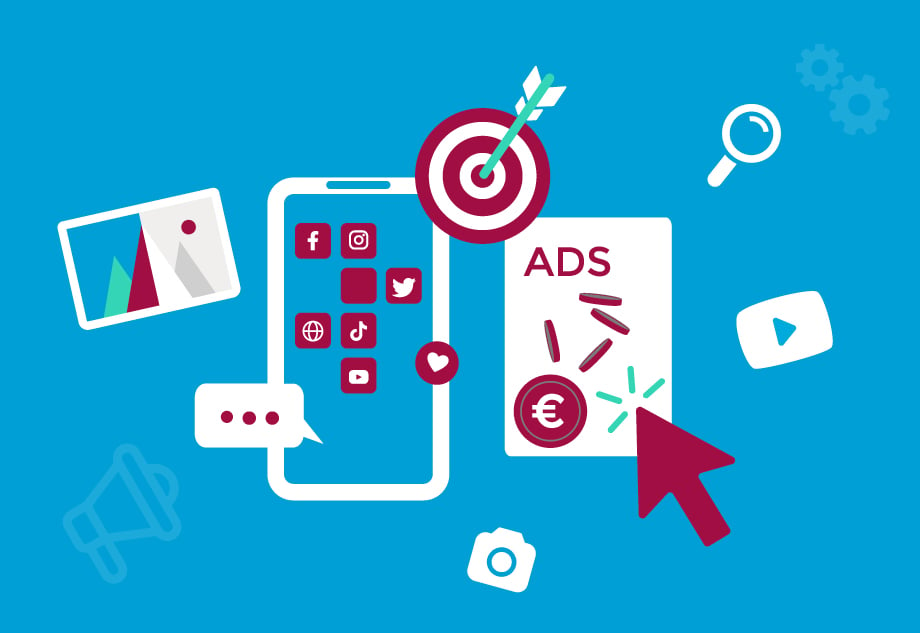 High-Quality Animated Ads and Posts
One of the key advantages of having a dedicated digital marketing team is their ability to create high-quality animated ads and posts that capture the attention of your target audience. Visual content, such as animated ads and videos, tends to generate higher levels of engagement and conversions.
To illustrate this further:
Posts with videos on Facebook receive 135% more organic reach than photos.
Instagram posts with videos receive 38% more engagement than posts with images.
Tailored Lead-Generation Campaigns:
Every business has unique goals and target audiences. A specialized digital marketing team understands the importance of tailoring lead-generation campaigns to suit the individual and personalized needs of your business. By leveraging social media platforms' targeting capabilities, they can reach the right audience, resulting in higher-quality leads and increased conversion rates.
For a deeper understanding consider the following statistics:
73% of marketers believe that social media marketing has been effective for their lead generation efforts.
58% of consumers are more likely to buy from a brand they follow on social media.
Tracking and Analyzing Performance:
In addition to creating compelling content, a digital marketing team can provide valuable insights by tracking and analyzing the performance of your social media campaigns. They can measure key metrics such as reach, engagement, conversions, and ROI, enabling you to make data-driven decisions and optimize your marketing strategies for better results.
To provide additional evidence:
71% of businesses say that they are confident in their ability to measure the impact of their social media efforts.
83% of marketers actively analyze their social media marketing results.
Taking all of this into account, it becomes evident that incorporating social media marketing into your business strategy is no longer a luxury but a necessity. By having a specialized team of digital marketing experts who can manage your social media accounts, create high-quality animated ads and posts, and run tailored lead-generation campaigns, your business can gain a stronger social media presence. The statistics clearly indicate that businesses that invest in social media marketing have witnessed increased sales and revenue, improved brand visibility, and higher customer engagement.
At Web Theoria we embrace the power of social media marketing and unlock the full potential of your business in the digital realm. Our specialised team of digital marketing experts operates our clientele's social media accounts, providing our clientele with high-quality animated ads, posts, and fruitful lead-generation campaigns that suit the individual and personalised needs of their business.
You can explore a sample of our Social Media Portfolio and find more about our Success Stories.
Read about some of our Success Stories
Client: AUX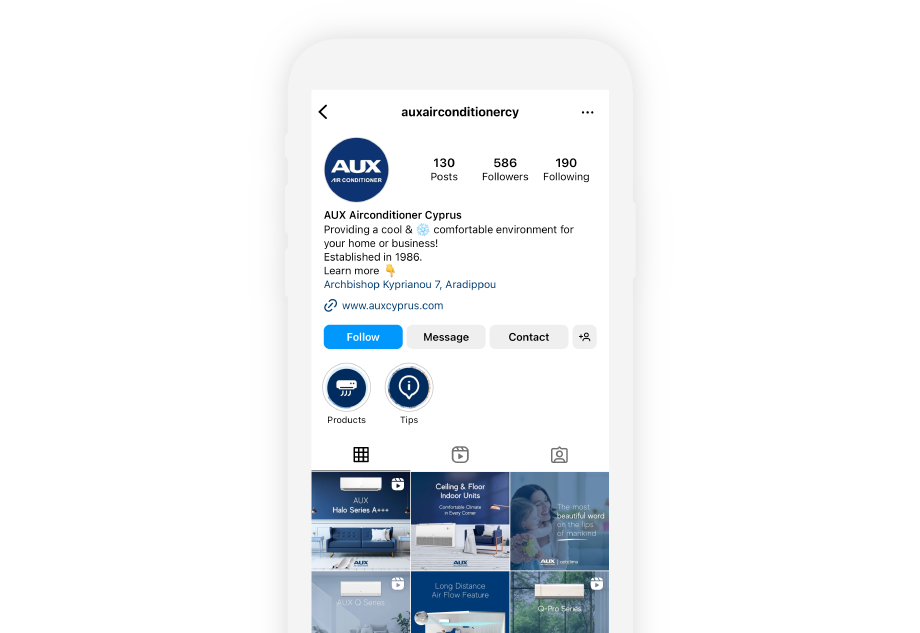 Period of Case Study: 1 November 2022 – 31 March 2023
The Case Study: During the tracking period, Web Theoria's strategy was to create and coordinate social media campaigns and targeted ads that would enhance the AUX brand name in the Cypriot market and create awareness to both retail customers and professionals alike.
The Results: AUX's animated posts and ads have been seen by over 250,000 people, and their videos have reached more than 1.65 million views.
Client: MT Metal Frame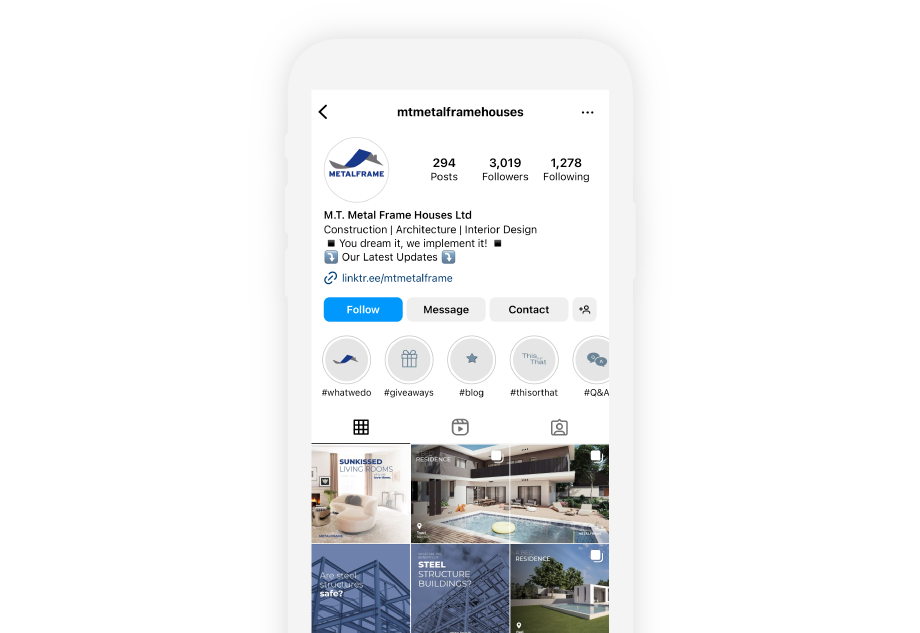 Period of Case Study: 10 March 2022 – 10 January 2023
The Case Study: During the tracking period, the Web Theoria team opted for a more informative design that accurately showcases necessary information through a clear background and contemporary minimal design which incorporates MT Metal's branding colour scheme.
The Results: Our social media marketing campaign reached 225,668 people with targeted ads and attracted over 1.5 million viewers to our videos. This resulted in an impressive 274 leads, demonstrating the campaign's effectiveness in driving real outcomes.
Here at Web Theoria we can help you make a strong impression online and create a powerful brand. Our team combines creativity, design, and technology to create effective marketing strategies that will help your business grow and stand out in the digital world.
Published on May 25, 2023